Aircraft Leather Cleaning & Conditioning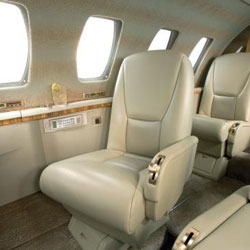 Aircraft leather cleaning is a great service for your aircraft's interior. Making sure the leather is both cleaned and conditioned can add years of life to the inside of your aircraft; not to mention increase the resale value. Aircraft leather is porous and can get clogged and dirty similar to the way skin pores can. Regularly cleaning and conditioning the aircraft's leather helps prevent is from fading, tearing, and just makes the interior look much better.
Call today for a quote on aircraft trip clean services or aircraft leather cleaning and conditioning at Nantucket Memorial Airport. Ask about our Trip Clean Services for private aircraft!